Restaurants & Bars
Dining and drinks are a big part of the Margaritaville Island Reserve Cap Cana all-inclusive experience. Tease your taste buds dining that'll take you around the world — from beautiful Italy to the farthest reaches of Asia. And pair every single bite with top-notch cocktails mixed to perfection or wines and beers from around the world. Whatever you're in the mood for, you'll find it at this acclaimed Dominican Republic resort.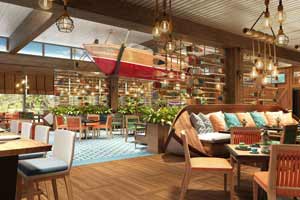 The Boat House
international cuisine
Located in the heart of the Gourmet Village, The Boathouse elevates all-day dining to new heights. A diverse array of food stations in a market-style setting spotlight international culinary creations made fresh daily. Oh, and be sure to join us for our weekly Boathouse party!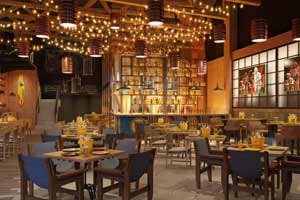 Landshark
Smokehouse & Brewery
With its brick and industrial design, Landshark redefines one of Margaritaville's signature restaurants. Open from lunchtime well into the night, it's the ideal place to enjoy a Landshark lager brewed right on-site, or one of our succulent right-out-of-the-smokehouse specialties. Come meet our brew master or join us in the evening for live music and sports on the big screens.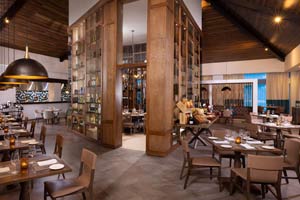 Frank & Lola's
Italian Trattoria
Frank & Lola's dials up the Italian trattoria experience, transporting guests to il bel paese with its cozy, rustic ambiance and hearty, homestyle cuisine. Our open-kitchen concept offers a wide selection of classic dishes made from ingredients sourced from Italy, including a San Daniel ham station and a totally Instagram-worthy cheese station guests can visit to upgrade any meal. Enjoy your pick of homemade pastas tossed in mouth-wateringly delicious sauces.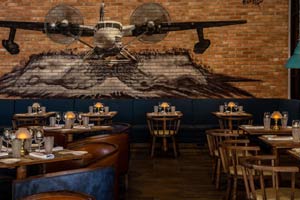 JWB
Steakhouse
Every aspect of a visit to JWB Steakhouse is designed to be much more than just a dining experience. JWB is a destination in and of itself. Guests can select their preferred cuts grilled to perfection and paired with classic steakhouse sides. Our showcase bar, a perfect pre-dinner hangout, specializes in creative, handcrafted cocktails.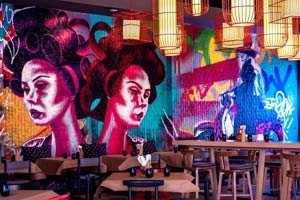 Mon SO Wi
Asian
Inspired by the street food of Asia, this is Pan-Asian cuisine at its best. Mon So Wi lives on the edge. From iconic street food specialties, searing-hot off-the-wok apps, and carefully crafted classics, Mon So Wi will transport you to the farthest reaches of Asia with every bite.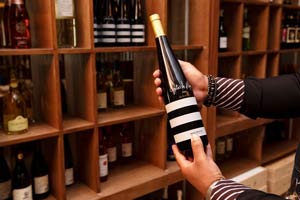 Lam Bik
premium dining experience
Chef lauded creative expertise brings A-LAM-BIK, a culinary journey without boundary. Located in the Entertainment Village, A-LAM-BIK is the premium dining experience at the property. of Juanillo. A-LAM-BIK offers weekly fixed menu. Reservations are required, See your Island Reserve Ambassador for more details.A-LAM-BIK is Closed on Sundays A-LAM-BIK is part of the Island Inclusive package for our Island Reserve Villas registered guests. For guest staying at Wave or Hammock section, an additional charge will apply.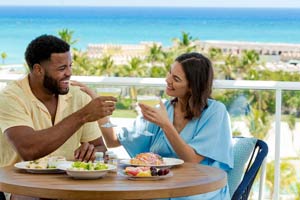 24-Hour Room Service
In Room Dining
There's nothing like the comfort and convenience of enjoying a delicious meal in your spacious room. Margaritaville Island Reserve Cap Cana makes it easy to satisfy your cravings any time you like with 24-hour room service you can order via your TV, phone, or GA app. Fancy a dip in the pool? We also offer swim-up room service during the day. It's all part of the experience when you stay at a five-star Cap Cana resort like this one.